StreetLinx: Organizational X-Ray Vision for Securities Counterparties
Data Product Design and Development for StreetLinx
Client: StreetLinx helps leading financial institutions improve connectivity with their trusted counterparties.
Prompt: How might we help buyside and sellside securities professionals better understand their network of counterparties?
Getting to proof: 3iap worked with StreetLinx from early whiteboarding and journey mapping (proving the product conceptually), to user research (validating the problem), all the way through raising their first round (investor proof), onboarding their first customers (validating product-market fit) and scaling the product through their first 100 clients and dealers.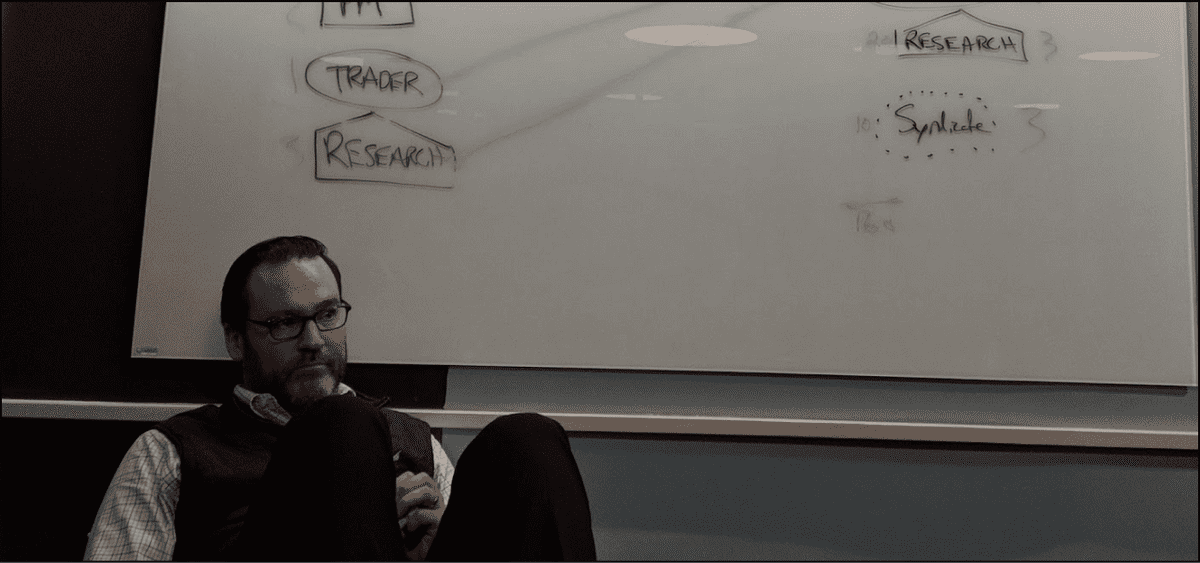 StreetLinx CEO Gary Godshaw, exhausted after a long day of brainstorming.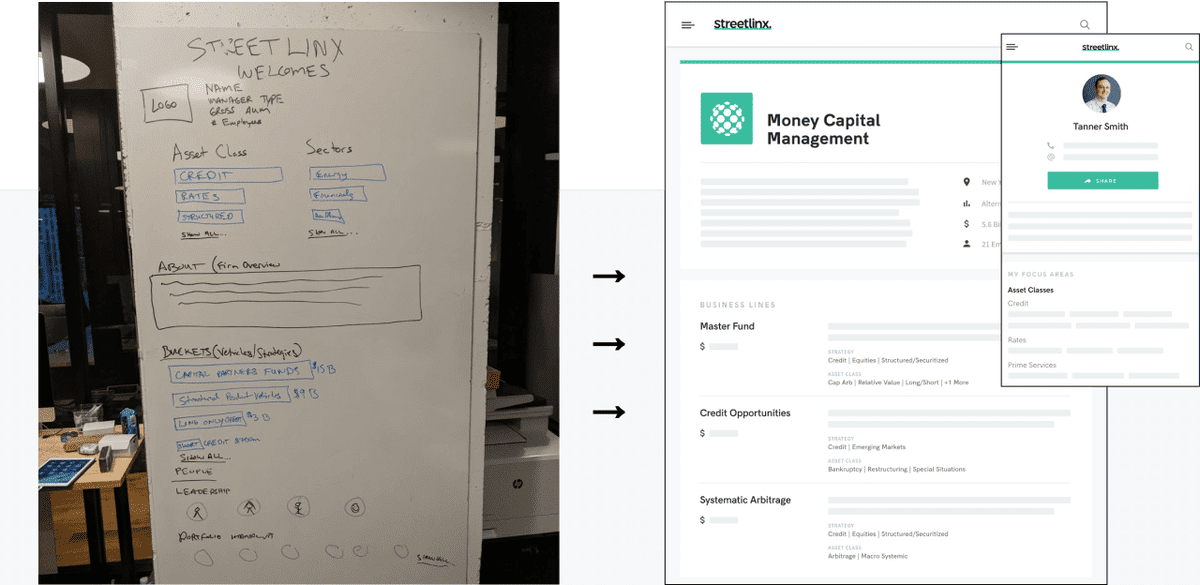 Early whiteboarding through (redacted) product designs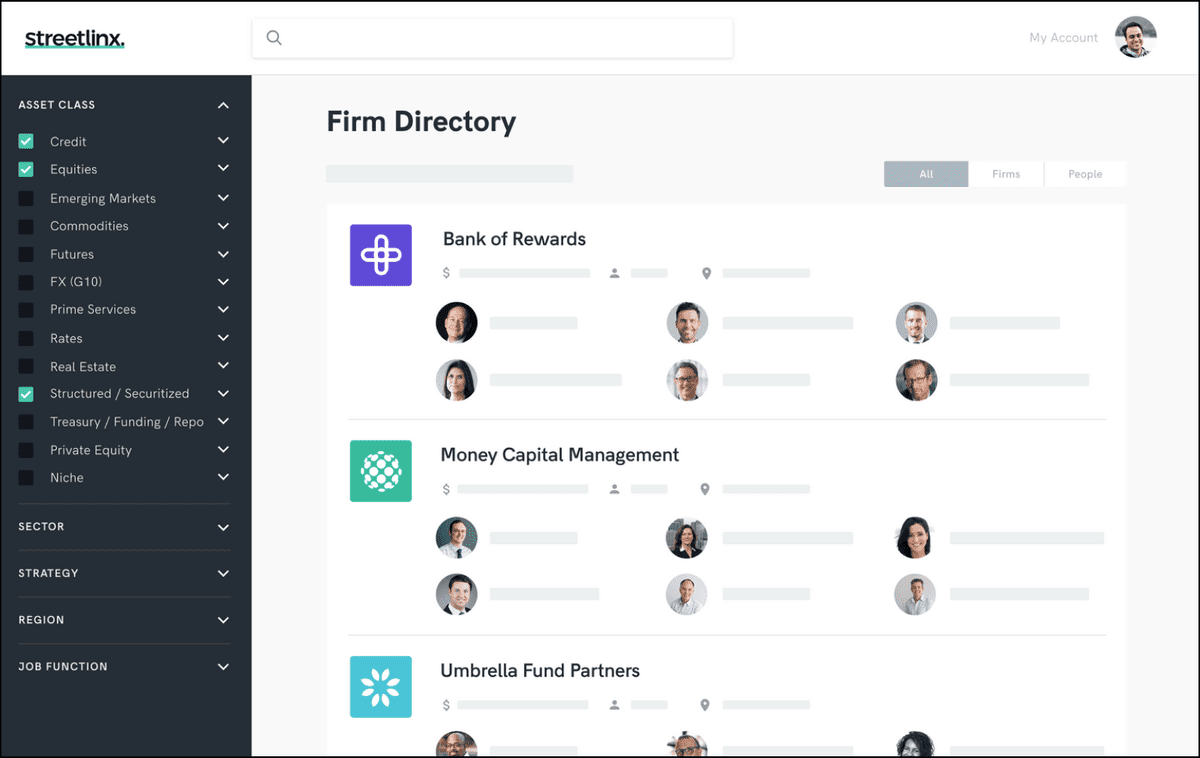 Services:
Product discovery & user research. Facilitating buyside and sellside interviews
Product design & prototyping. Supporting research, sales, fundraising and the final product
Data modeling & architecture. Modeling a diverse set hedge funds / asset managers, their relationships and their complex access controls
MVP design, development and launch. Enabling users to contribute their own data and search the network for matching counterparties